Loans against Securities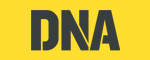 Pledging shares or other investments is an option that retail borrowers can consider if they have an urgent requirement of funds, as it is cheaper than a personal loan...

Such loans include those against fixed deposits, shares, insurance policies, mutual funds, etc. According to the Reserve Bank of India's November Bulletin advances against FDs...